Welcome to the TDWI München 2017!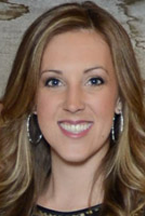 It is shaping up to be another exciting year in the world of analytics and business intelligence, and keeping pace with the latest skills and technologies is more important than ever. The scope of topics only continues to grow: machine learning, self-service analytics, big data, data governance, data storytelling, Hadoop, R, data lakes, cloud – the list continues.
TDWI Europe, in partnership with BARC, brings together one of the largest gatherings of international experts and educators to cover the most important topics and tools you need to stay competitive with your data. From vendors and exhibitors showcasing the emerging technologies that are changing the game to world-renowned educators teaching in-depth, actionable skills you can apply immediately back at the office, you will find an unrivaled depth and breadth of content all under one roof. TDWI is excited to be a part of your journey to transforming data with intelligence™.
I look forward to meeting all of you in Munich!
Lauran Trask
Director of Education Development, TDWI