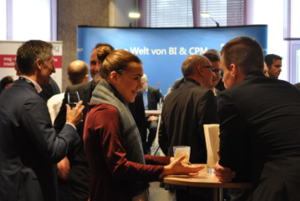 All employees of the TDWI Europe as well as SIGS DATACOM stand for the realization of all SIGS DATACOM and TDWI conferences, seminars, event partners or roundtable-events for all participants, whether or not paying participants, free of costs participants, speaker, exhibitors/sponsors, students or volunteers, always in a constructive and productive atmosphere. Please note that we mean this diverse participants group when we mention "participants" in the code of conduct.
We always act in assumption that all participants come to our events with best intentions and will respect the needs of all participants. It is not our purpose to dictate somebody how they should behave. For us at the TDWI Europe and SIGS DATACOM it is understood that all participants act correctly at all events, especially all SIGS DATCOM and TDWI events.
Please support us by making the events a place where all participants, independent of their race, ethnicity, sex, religion and sexual orientation, a possible disability and their personality, are welcomed and respected.
We explicit appreciate it, when every participant at a SIGS DATACOM and TDWI event can concentrate on the process of the conference and on our offered networking-possibilities. The focus when visiting our conferences is the personal contact and getting to know each other. Every kind of nuisance of our participants, no matter if in a personal conversation or online in the context of blogs, fora etc. is not being tolerated by us.
All kinds of nuisance that include aggressive comments, verbal threats and demands, for example discriminating pictures, are undesirable at our events. Every kind of disruption, intimidation or unwanted photography at our conferences, as well as unwanted physical contact or sexual harassment is strictly forbidden.
Please respect that sexist, racist or other jokes, which mention minorities will be rated as inapt from other participants. Disproportionate swearing and discriminating jokes are undesirable. Of course it is also undesirable to insult other participants at our events.
We expect all participants to respect our code of conduct during our conferences. This also includes all events, which are connected to our conferences, even if it is outside the original conference location. Furthermore does this also include all activities in our online communities as well as all social media activities, like Twitter, Xing, WhatsApp, etc.
If participants are requested to stop their unacceptable behavior, we expect the immediate acceptance of the order. All participants that do not respect our code of conduct are going to be directly excluded from the conference without the right of refunding the participant costs.
If there is any affliction please feel free to directly contact a member of the TDWI club or SIGS DATACOM at the conference. Alternatively we ask you to immediately inform Mr. Viktor Paland, the company officer with statutory authority at SIGS DATACOM, viktor.parland(at)sigs-datacom.de. We thank all participants at events by SIGS DATACOM and the TDWI Europe for their support to meet all participants with respect and to see a constructive behavior as a matter of course.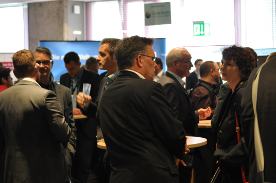 We expect all participants to respect our code of conduct and act in assumption that the association with each other is based on respect.
If you are interested to discuss any specific topics on your side with us as the host, please contact Mr. Viktor Paland, the company officer with statutory authority at SIGS DATACOM, viktor.parland(at)sigs-datacom.de.
At this point we would like to thank all colleagues of the Lean Startup and the JS Conferences as their code of conduct was used as a foundation for the TDWI Europe and SIGS DATACOM.